Chapbooks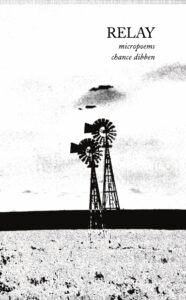 Relay is a collection of very short poems constructed from scrambles, slices, and ephemera.
I fed two poetry full lengths, a flash fiction collection, unfinished / busted pieces, college papers, and newspaper articles—all written by me—in a Markov generator tool. The end results were then further rearranged, manipulated, and edited.
Released Aug. 2021
$8 (U.S. shipping included) | 73 pg. PURCHASE THROUGH PAYPAL
***
A Poem:
RAIN BEHIND DOORS
Unknown
fingers of God
wait at the buckle.
I drift about
new for blood—
plasma precisely
saving doses—
Perhaps imperfect
incubator of secrets.
The nucleus
reassuring
as it menaces.
The washing
is a raptor
pocketing scars.
The metaphor
is rain dissolved
behind doors.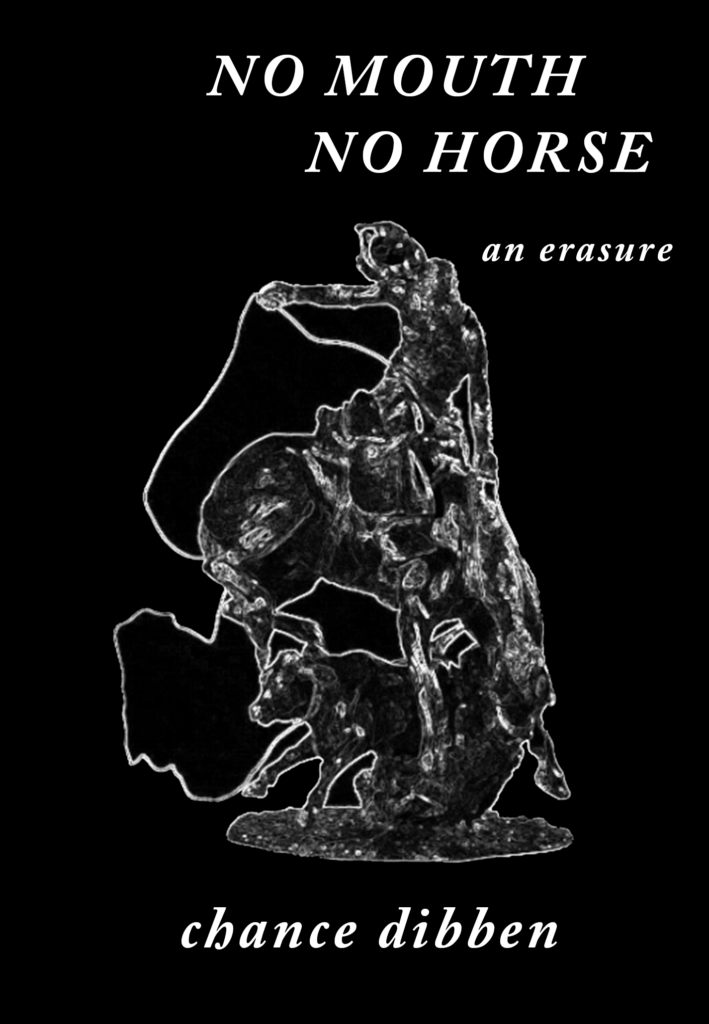 "No Mouth, No Horse" uses Breaking Your Horse's Bad Habits as a source text to explore the nature between human and animal, especially those creatures used for humanity's purpose.
Released Feb. 2019
$4 (U.S. shipping included) | 35 pg. PURCHASE THROUGH PAYPAL Out of stock for now.
***
An excerpt:
a horse is made typical and present
the things you ask
are punishments
there is always something new
the wild bad habits
conflicting fears
what you are asking
(fear) becomes the bridge
slight to strange
assuming needs and punishments
spurs disobedience
seeks an escape
panic learned dilemma
it will take
the next whole
his brain is present
imagining the future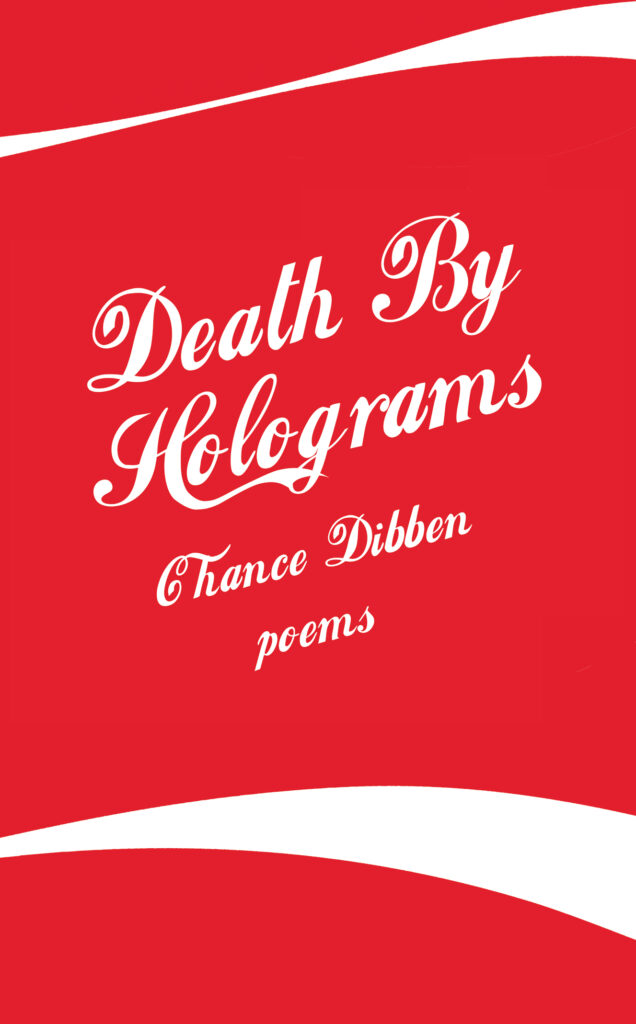 "Death by Holograms" is full of poems about death, holograms, and a certain soda.

$6 (U.S. shipping included) | 42 pg. PURCHASE THROUGH PAYPAL Out of stock for now.
Released 2018
***
A poem:
death by brain freeze
my brain is not a hologram
yet here I am eating ice cream
on my grandfather's porch
he died before I was born
so this must be a dream
or a hologram.
I can't see his face
and he is off in the distance
wearing a bomber jacket
chasing down
the ice cream truck
he just missed.