As SELVEDGE, I make dirty, dusty, melancholic, and noisy electronic music. Sometimes leaning toward spacey, ambient vibes. Sometimes with a focus on blown-out beats and fuzzed synths. Sometimes pure noise.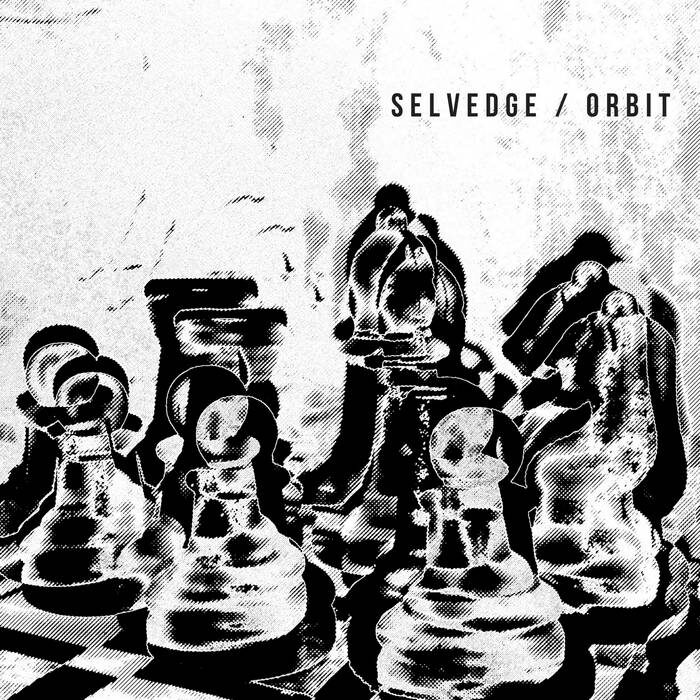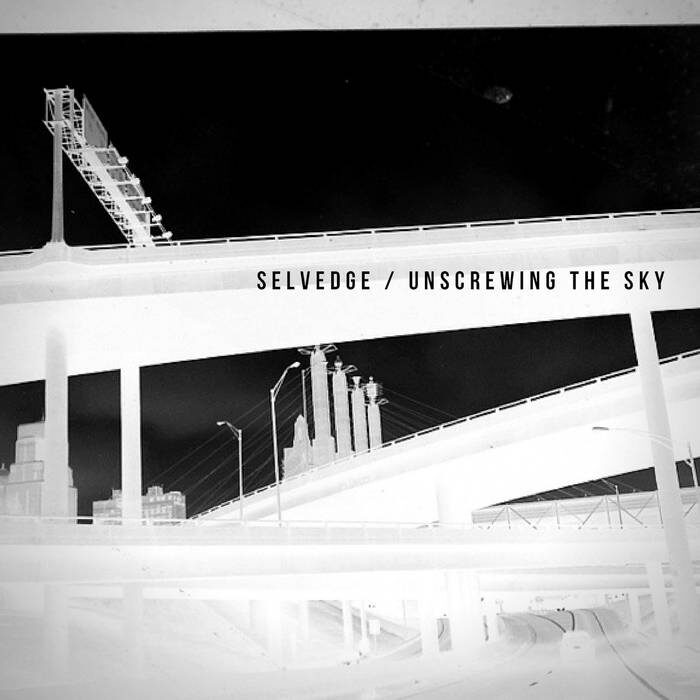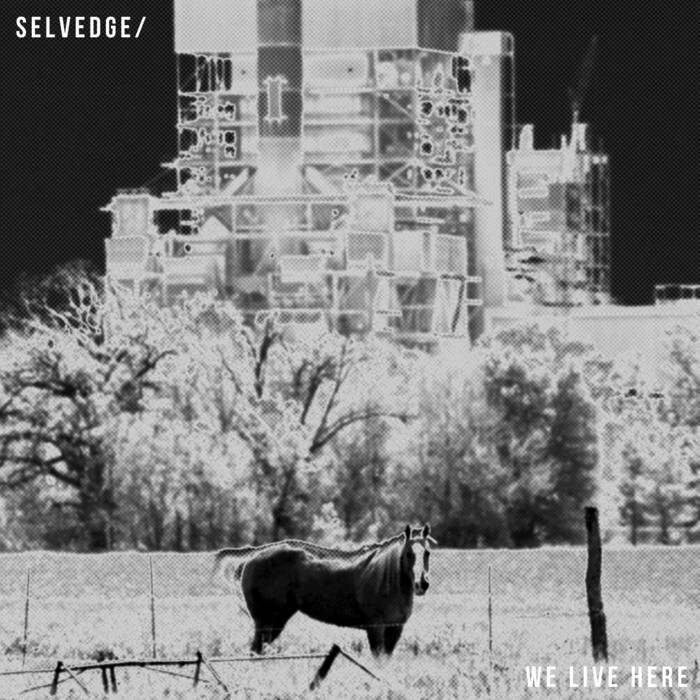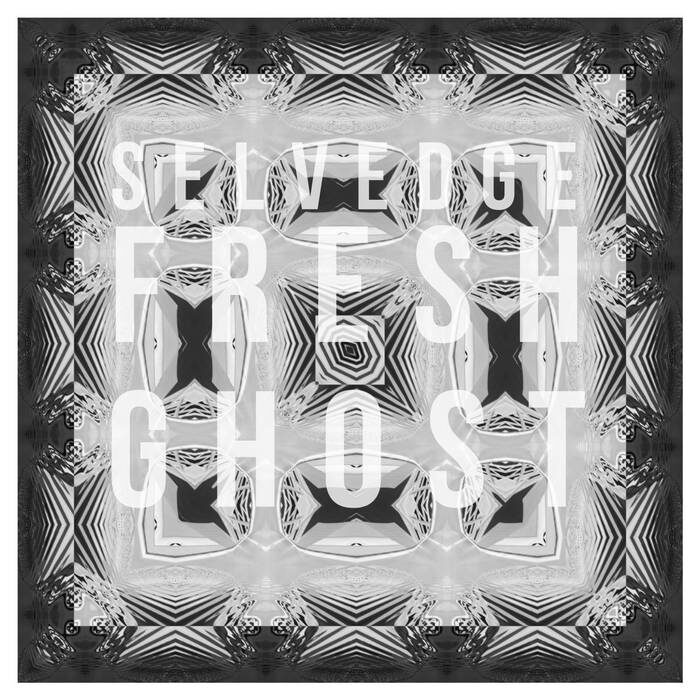 FRESH GHOST (2019)
Second full-length, orginally released through Vivarium Recordings.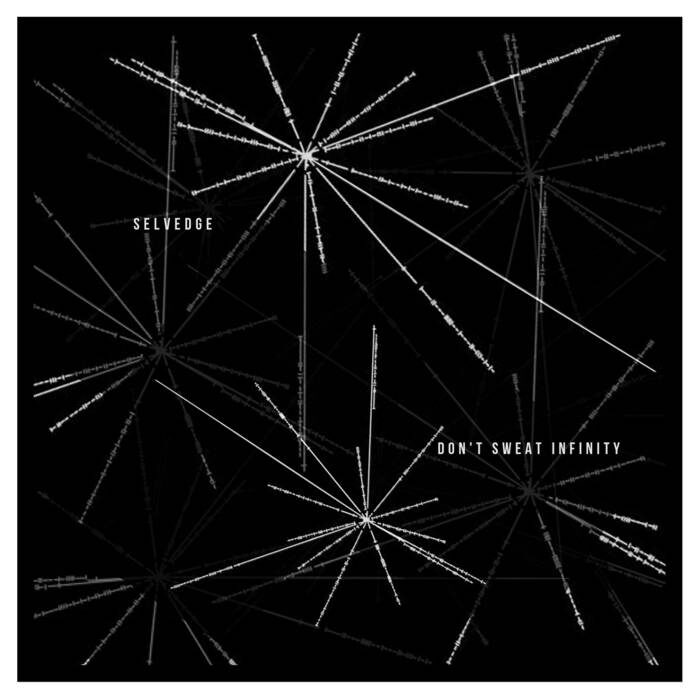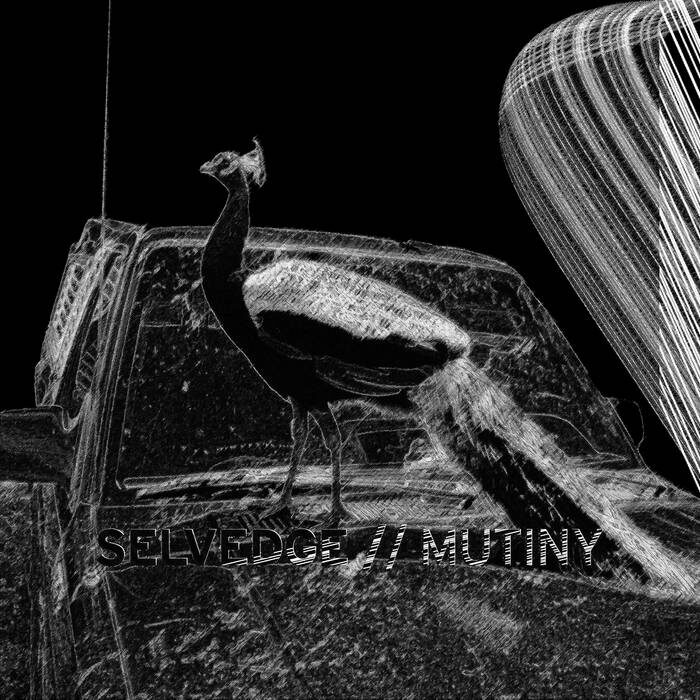 DON'T SWEAT INFINITY LP (2019)
Third full-length, originally released through Wormhole World. Sad boy space ambient.

https://selvedge-000.bandcamp.com/album/dont-sweat-infinity
Here's what ToneShift had to say:

"...on the wryly titled Don't Sweat Infinity are cavernous passages, like dark voids of cosmic space. Then there are other forms of quiet that are gently disrupted by undulating synths."

Here's what Yeah I Know it Sucks had to say:

"Selvedge seems to have the power to close the curtains, to pull the blankets over our heads and let a fresh darkness rule our mindset."
MUTINY LP (2020)
Orginially released through Mystic Timbre

...Club deconstructed, tactile, metal pieces repurposed into casino...
https://selvedge-000.bandcamp.com/album/mutiny
"There is a frantic pulse running through this dark, electronic exploration of largely varied industrial textures. Always teetering on the edge of imbalance, MUTINY is a monsterous composition, carved from some dark, gritty material." - Gray Lee, Houdini Mansions (houdinimansions.com/daily-devant/2020/1/8/kate-carr-vylter-selvedge)

"It's nature is dense and overpowering, but SELVEDGE seems to wrestle into some sort of listenable stasis ... MUTINY screeches and wails like some enormous machine slowly eating itself. Rhythm is evidently important, each song seemed to find a slow, almost lumbering speed at which to play. It is a journey through the depths of synthesised sound, and SELVEDGE does not relent at any point." - Listencorp (listencorp.home.blog/2020/01/10/selvedge-mutiny/)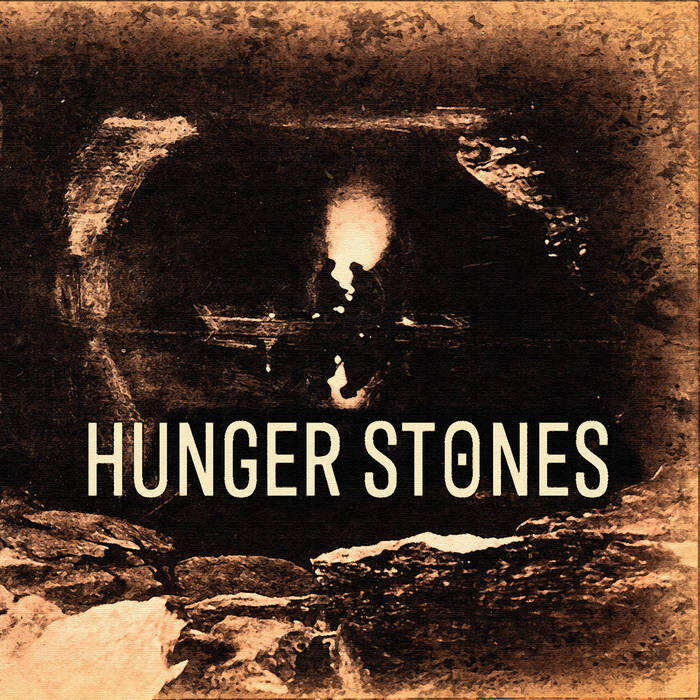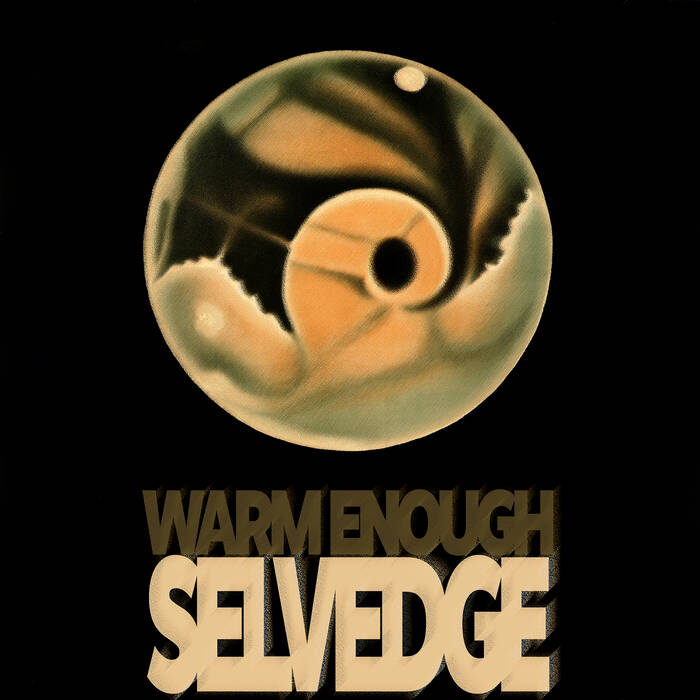 WARM ENOUGH DOUBLE EP (2020)
Third release with Mystic Timbre. Ambient vibes with a bite.
Seamlessly weaving melancholic drones and kosmische synthesizer journeys, the two sides each unfurl methodically in progressions mirroring the measured, steady thawing of winter stasis. Warmth comes slowly and embryonically, but always eventually.
https://selvedge-000.bandcamp.com/album/warm-enough
"Though the experience of SELVEDGE's latest excursion is a markedly different style than the chaotic, energetic releases that have come before, the artist wastes none of the focus and concentration displayed previously. Instead the skills that went into creating panicked and frantic experiences now feed into a work that moves from warm, glowing ambience to otherworldly trips into abnormal and intimidating environments.." - Listencorp (https://listencorp.home.blog/2020/08/05/warm-enough-selvedge)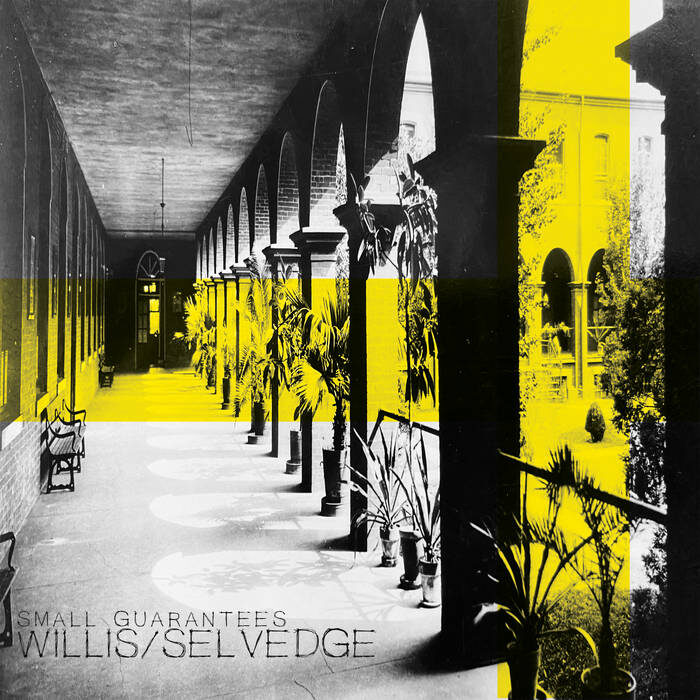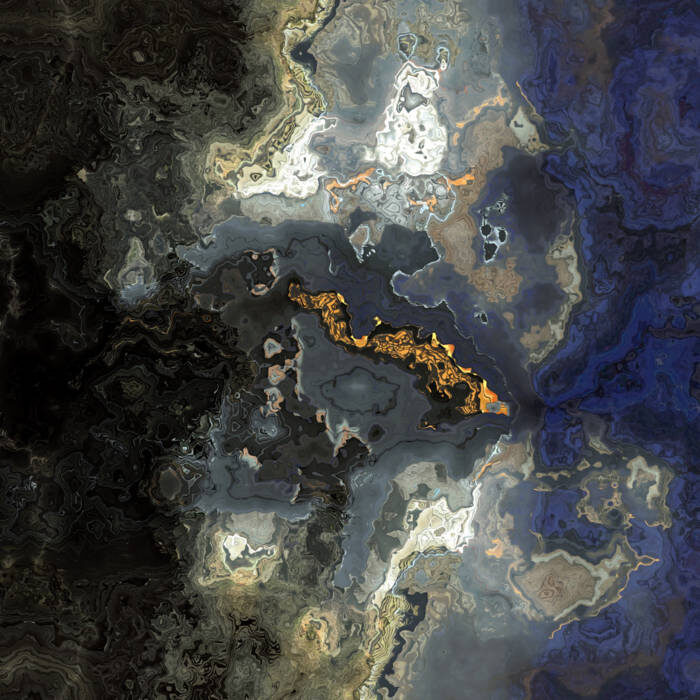 SMALL GUARANTEES LP (2020)
Collaborative record with Til Willis
Small Guarantees is the result of a collaboration between singer, songwriter, and musician Til Willis and experimental music-maker Selvedge. Though coming from different musical backgrounds and styles, Willis and Selvedge find common ground in the noisy melancholy of our era.
Refracted through Selvedge's elongated noise tracks, Willis's voice provides direction, witness, and even hope. Created during the darkness of 2020, Small Guarantees reflects our need for meaning in anxious times.
BLOOM IN RUST LP (2020)
Tape release through Rusted Tone Recordings
'BLOOM IN RUST' is the latest album from SELVEDGE, the dark ambient and experimental project of Kansas-based musician Chance Dibben. Throughout the album, Chance explores twisted synths, bubbling textures, and metallic percussive elements. There's also extensive use of the stereo field, creating an immersive, and at points, unsettling listening experience.
https://rustedtonerecordings.bandcamp.com/album/bloom-in-rust
"Shadows lurk in the music of Selvedge, the solo project of Kansas' Chance Dibben. His synth sounds and samples are often shrouded in darkness, as if he's working behind a curtain and we only hear the parts that happen to slip out. Luckily, a lot does make it into view: waves of thick tones, thatches of rattling percussion, and static-laden textures all pop up on BLOOM IN RUST, becoming clearer and brighter through repetitions" – Marc Masters, The Best Experimental Music on Bandcamp: November 2020
(https://daily.bandcamp.com/best-experimental/the-best-experimental-music-on-bandcamp-november-2020)
"Bloom in Rust, on a whole, has a chilling, jarring atmosphere akin to a dystopian future on a planet dominated by cyborgs and inhabited by extraterrestrial mutants. Chance particularly does a wonderful job at incorporating a surround sound mix throughout each of his works on the album. It has a peculiar yet mesmerizing aura that can leave listeners in a state of wonder." – Rob Benny, On the Fringes of Sound
(https://www.onthefringesofsound.com/post/selvedge-bloom-in-rust)
The Maker #28 SELVEDGE
https://rustedtonerecordings.com/2020/12/24/the-maker-28-selvedge/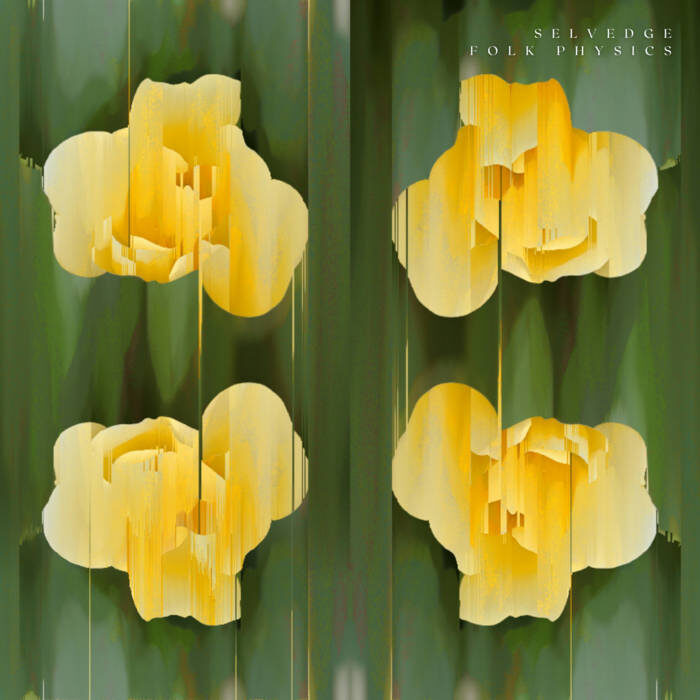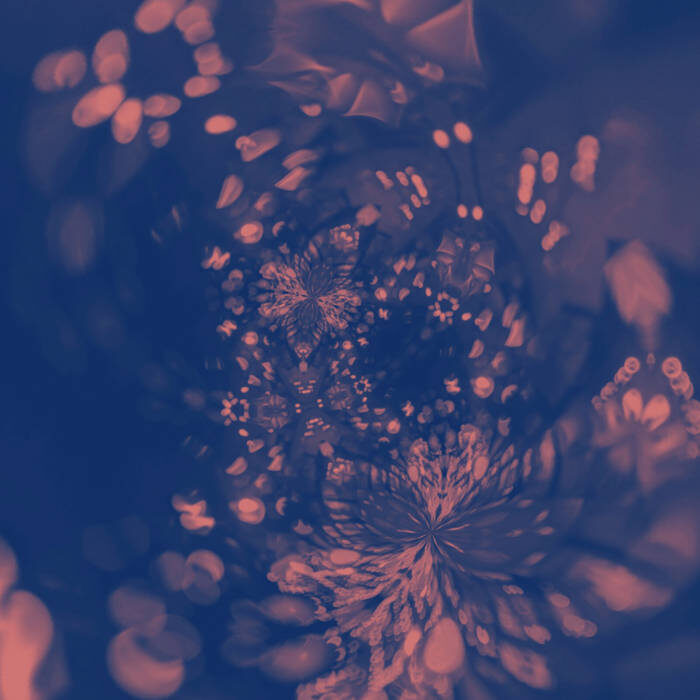 FOLK PHYSICS LP (2021)
Seven searching and worrying tracks about how we make meaning. An eclectic batch of subdued noise, ambient, and echo.
CIRCLE INSIDE LP (2021)
CD orginally released through Wormhole World
With CIRCLE INSIDE, SELVEDGE walks closer to the ground's surface, resulting in brighter, calmer, and more subdued noise explorations. In fact, the inception of this record began with an imagined trek through a forest, with the artist seeking to celebrate natural life around us, rather than mourn it (as on earlier darker releases). Formed from heavily manipulated improvised drone and synth lines, CIRCLE INSIDE evokes both an inner and outer journey.
https://wormholeworld.bandcamp.com/album/circle-inside
"The album flutters back and forth between noise experiments and atmospheric ambience, doing a fine job of balancing light with darkness. Like a putty, darkness and melody are smooshed and folded in upon each-other, manifesting a very thought provoking experience." – Christofer Hoffman Jacob, Eternity Tree
(https://eternitytree.net/2021/05/24/circle-inside-by-selvedge/)
"It's another remarkable release that will take listeners further into – and beyond – the galaxy of atmospheric music composition.." – Rob Benny, On the Fringes of Sound

(https://www.onthefringesofsound.com/post/selvedge-circle-inside)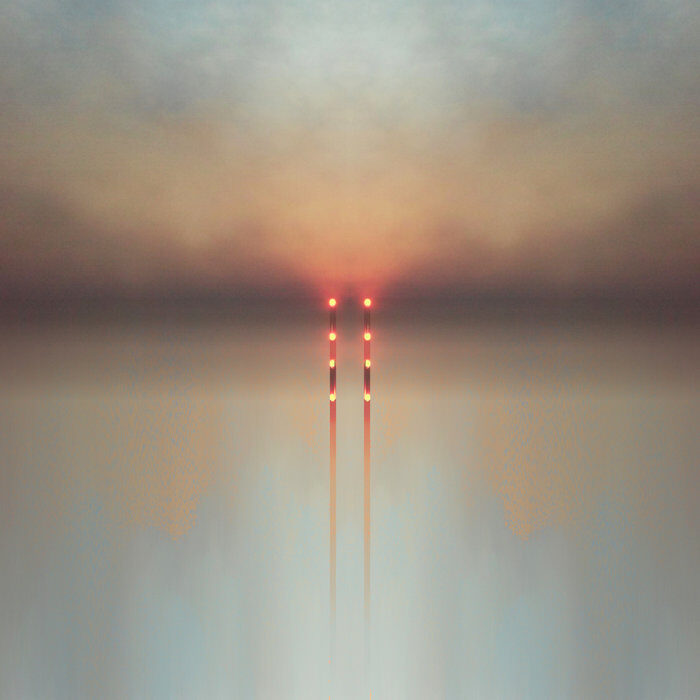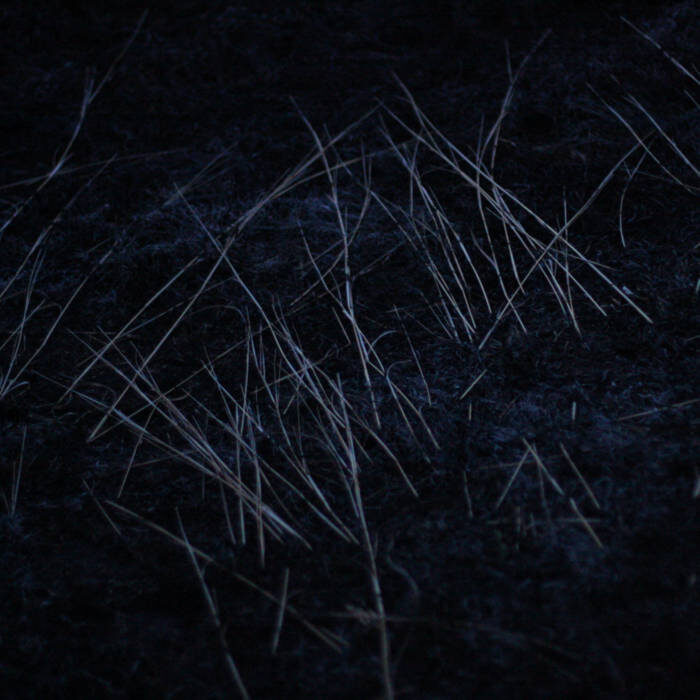 THRESHOLDS (2021)
Ambient / drone / noise experiments, shaped and reshaped. Melancholic, loud, serene, fried, and stretched. Light to dark back to light.
https://selvedge-000.bandcamp.com/album/thresholds
"Worlds collide and break apart, forming new alien landforms in the aftermath once the smoke settles on Selvedge's latest, Thresholds. Vast sonic expanses rise from ashen fields, marked by contemplative synth drones, desolate soundscapes, and an overarching theme of exploration." -- Brad Rose, Foxy Digitalis

foxydigitalis.zone/2021/10/20/selvedge-threshold/
THE REAL RIVER (2022)
Wind-tilted tracks inspired by harsh winters, seasonal changes, memory, and time.
https://selvedge-000.bandcamp.com/album/the-real-river-2
"The Real River rides the delicate balance between the moments of beauty when snow covers and mutes every surface and the chaos that is an icerink nightmare. Cracked glass arrangements cut through the whiteout even if the disintegrating electronics are begging to be let inside." – Brad Rose, Foxy Digitalis
https://foxydigitalis.zone/2022/04/08/the-capsule-garden-vol-1-13-april-8-2022/
"Created during the harsh winter of the midwestern plains, The Real River reflects a level of coldness in its presentation and delivery. Long and winding drone tracks sit atop on other without creating a sense of thickness but instead sweep through as if they were a frosty wind sweeping across an empty field. Listening through, I found it odd that this somehow doesn't convey a sense of loneliness. Rather, it feel all too much like home in a place that should feel inhospitable. There's a certain amount of charm that these wind wrapped drones have to them that is difficult to explain."– Lars Haur, On the Fringes of Sound

https://www.onthefringesofsound.com/post/rounding-the-fringes-march-8